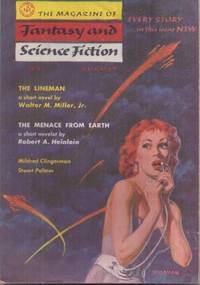 This first appeared in
The Magazine of Fantasy and Science Fiction,
reprinted by Isaac Asimov, Georgess McHargue, Eric Flint, Jim Baen, David Drake.
Available online.
It is also available in a double-collection ebook (pictured below).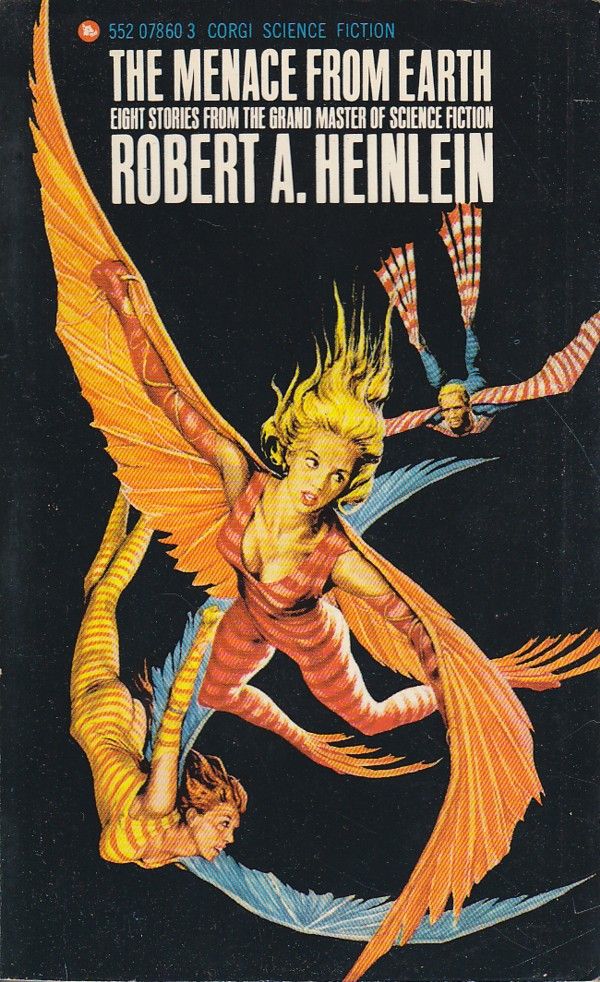 An effective love story: Interesting structurally, it opens with an admirably executed unacknowledged jealousy, makes an uneasy peace with it, shows the other side of jealousy, and walks away from the love story before returning. This may be more of a guy's style of love story, but it would be interesting to hear what women thought of it.
Fifteen-year-old Holly Jones envisions herself a business woman who wants to build starships with her friend and partner, Jeff Hardesty. Meanwhile, she picks up work as a tourist guide for the predictable "ground hogs" or Earthlings. When she hands over the tourist, she learns that Jeff is infatuated. She's disappointed, but frames this only as it impacts their business relationship. The reader and other characters see it differently.
Jeff finally returns to Holly--they exchange affectionate if slightly demeaning apellations--but only to have her teach her own rival to fly. This would seem the ultimate slap in the face, but Holly takes it well, accepting the job.
However, the job goes awry and Holly has to save her rival's life. After everything, the rival has to point out what's been obvious to everyone else. However, charmingly, Holly accepts Jeff's love only framing it as it will help out their business relationship.
Her disarming sacrifice here becomes a true sacrifice in the next tale, "
Sky Lift
", with the consequence of life and intellect lost. It is the latter we readers mourn the most. Next to "
Columbus Was a Dope
", we have a pair of pro-exploration tales--in life and in space.