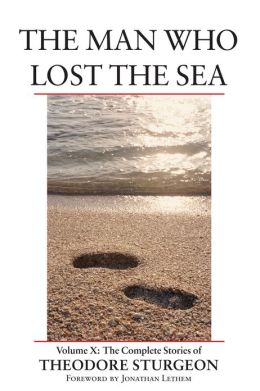 Availability:
Available in this collection
and
online at Strange Horizons
.
Nominated for a Hugo award
Reprinted in
Best American Short Stories
5th Annual of the Year's Best S-F, ed. Judith Merril
Best from Fantasy and Science Fiction: Ninth Series, ed. Robert P. Mills
Arbor House Treasury of Science Fiction Masterpieces, ed. Robert Silverberg & Martin H. Greenberg
World Treasury of Science Fiction, ed. David G. Hartwell
Isaac Asimov Presents the Great SF Stories: 21 (1959), ed. Isaac Asimov & Martin H. Greenberg
A Century of Science Fiction 1950-1959, ed. Robert Silverberg & Martin H. Greenberg
Summary/Discussion (of entire story):
This narrative feels confused--third person, then second with some unnamed narrator, advising--until you learn this character has crash landed on Mars and is semi-delusional. He believes he is stranded on a beach... No, he is a boy talking to boring man who looks like he is from Mars. He realizes by his footprints that he's alone on the sands of Mars, alone. Despite his inexorable demise, he cheers, "God, we made it!"
Ironic title as he gained something more.