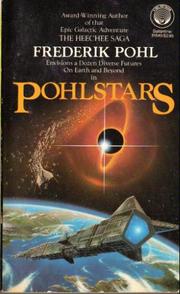 Pohlstars
by Frederik Pohl
This is a
new ebook from Baen Books
.
The left image is the original.
Half of the first novella,
"The Sweet, Sad Queen of the Grazing Isles"
, is available online.
This story first appeared in Ellen Datlow's Omni.
Jesus comes back to Earth. People feel sorry for him being kidnapped by aliens and kept in a zoo. Jesus makes an appearance after visiting the world, but he's disappointed. Enter a pretty good irony.
Sometimes when we pity others, we don't view our own pitiable condition.