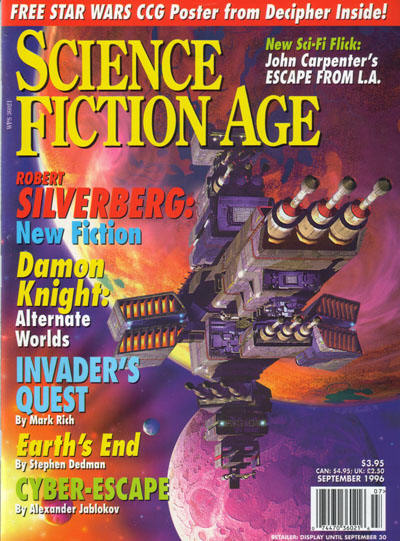 First appeared in
Science Fiction Age.
Reprinted by David G. Hartwell.
A woman goes to edit her life's memories as required by her company so she can move on. But it turns out some memories have already been edited. She says she's fine but wonders if that matters [in a society where you can edit away troubles].
Fascinating glimpse into their society although it might have explored more.